IT DOESN´T MATTER WHAT STYLE YOU ARE – X-BRUSH FITS ALL!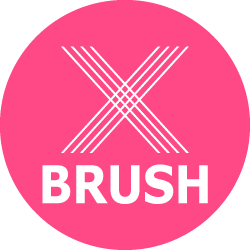 ORDERING
All shoppers must be authorized (18 years old). Completed order means you agree to our terms and conditions. Your name is registered in our customer base.
An order is made when you have received an order confirmation from us. Price and vat is stated in the confirmation mail.
DISCOUNT CODE
If you have a discount code, use it at checkout. Enter the code when you reach the checkout, the discount will be deducted automatically.
RETURN POLICY
We have an open purchase, 30 days.
FREIGHT
There is free shipping within Sweden. Europe by pricelist.
PAYMENT METHOD
Credit Card (PayPal) and Swish
DELIVERY
You will receive an email when your order is on its way. Delivery time from our warehouse is usually 1-2 business days. If you have not received this e-mail within 2 days, please contact us at info@x-brush.com.
RETURN & REFUND
We offer a return policy, 30 days.
In order for us to approve your return, we require that the product is unused and returned in the original packaging. Please use the padded envelope in which the order was shipped when returning any goods.
We guarantee that your our products are flawless at delivery. Should it still be damaged or otherwise defective, please contact us at info@x-brush.com within 7 days.
Contact us for a return shipping label at info@x-brush.com
We will refund you within a few business days after return of the unused product.
It is important that you feel safe and secure when shopping online.
If you have any questions please contact our customer service e-mail info@x-brush.com
[/section]
IT DOESN´T MATTER WHAT STYLE YOU ARE – X-BRUSH FITS ALL!